Electronic twins increasingly lucrative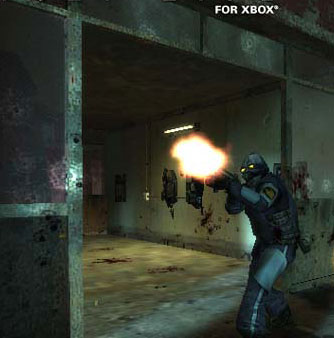 Buffalo Bills cornerback Antoine Winfield makes his living shadowing wide receivers. He also gets paid when his digital twin does the same thing in video games.
For Winfield and the National Football League's other 2,000-odd players, appearances in such games as Electronic Arts Inc.'s Madden NFL are delivering growing royalties.
In 2001, football was the top-selling sports category in the $5.1 billion U.S. video game market, according to research firm NPD Group Inc. Software makers pay licensing fees to depict real professional teams, genuine uniforms and actual players.
The NFL, its players and their union reap the benefits. "The growth of the industry has significantly increased our bottom line' said LaShun Lawson, an assistant vice president with Players Inc., the NFL players union's marketing arm.
Video game royalties are the union's largest source of licensing-related revenue. Last year, software makers paid it about $12 million, eclipsing trading-card revenue for the first time, said Pat Allen, chief operating officer of Players Inc. The union's total revenue in the year ended in February was $67 million, including income from investments, player dues and royalties.
Software makers sold $161 million worth of football video games in the U.S. in the first eight months of this year, up from $99 million over the like period a year ago, according to NPD Group. "In a downtrodden economy, it's one of the few industries still on a bull run," said Microsoft Corp.'s John Rodman, lead project manager for sports titles on the company's Xbox game console. "Football has always been one of the top genres."
The manufacturers pay royalties to the union and league that total about 5 percent of retail sales, Allen said. Sixty percent of the union's licensing, royalty and sponsorship revenue is given to players. That translates to about $5,000 a year for each NFL player, said Philadelphia Eagles lineman Doug Brzezinski.
Football players aren't the only ones benefiting. Some athletes competing in "extreme" sports make millions in video game royalties--and don't have to split it 2,000 ways.
Santa Monica-based Activision Inc., maker of "Tony Hawk's Pro Skater," paid Hawk more than $12 million last year, said Brian Dubin, the skateboarder's agent. BMX biker Dave Mirra got more than $1 million last year from Acclaim Entertainment Inc., maker of the "Dave Mirra Freestyle BMX" video game, said Steve Astephen, chief executive of the Familie marketing agency, which represents Mirra.
The NFL players' union keeps adding game titles. Last year, Microsoft's NFL Fever became the seventh union-licensed video game, joining such titles as Sega Corp.'s NFL2K2 and Electronic Arts' Madden. John Madden, the high-energy commentator on TV's "Monday Night Football," also narrates the action in the video game bearing his name.
When the Madden game debuted 13 years ago, it featured identical box-shaped players in green or red uniforms lacking names or numbers. Madden NFL 2002 had more nimble linemen with the appropriate girth and slow-motion replays from several camera angles.
"It's the best," said Winfield, who can be found after practices unwinding with the games in a Bills player lounge. "I play at least an hour a day during the season, maybe five or six hours a day in the off-season."
Younger players
Madden NFL 2002, which arrived in stores last year, sold about 4 million copies worldwide, Electronic Arts Chairman Lawrence Probst said. By comparison, the company sold 3.5 million copies of FIFA World Cup, its soccer game for 2002.
Probst said Electronic Arts, the biggest U.S. maker of video games, is on a pace to sell more copies of Madden NFL this year than last. The company will spend more than $15 million marketing its football title this year, he said.
An adapter made available recently for Sony Corp.'s PlayStation 2 and the Xbox allows game players to compete over the Internet.
Gene Goldberg, the NFL's vice president of consumer products, said video games have helped attract younger viewers--a target group desired by advertisers--toits TV broadcasts.
Goldberg wouldn't say how much the NFL makes from video game royalties.
This season, Madden NFL is gaining more exposure on "Monday Night Football." Under an agreement with Electronic Arts, Walt Disney Co.'s ABC is using animations from the video game to diagram passing plays or defensive schemes for TV viewers.
For some NFL players, the royalties are less exciting than the games themselves. There's a good reason the Eagles haven't put game systems in their player lounge, said Brzezinski, in his fourth year as a pro. "Once they put them in there, they'd have a hard time getting anybody out for meetings," he said.