When you play you win web head report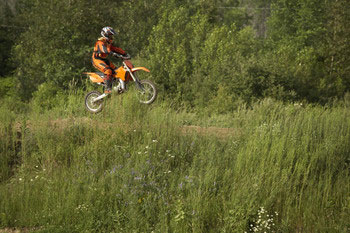 Games are more than just fun, they're a creative way to stimulate one of the most important organs--your brain," said Dano Leli, an Orlando neuropsychologist, who is a professional friend of mine.
"Not only that, games can teach compensatory strategies as well," Dr. Leli explained. "A compensatory strategy is anything that makes you think in new ways, compensating for functions that an MS lesion may have taken away."
There are other benefits as well, he suggests. Since many games on the Internet allow you to play and chat with others at the same time, playing offers an easy way to socialize when you can't get out of the house. In addition, Dr. Leli believes, game playing teaches new problem-solving techniques.
"It may not seem like it," he said, "but if you've found it hard to cope with math, for example, and you start playing bridge or spades, which require figuring out point strategies and how to get the points you need to Win, then some of your math skills may come back in a new way."
Need any more reasons? Why not go online, learn, and have fun at the same time?
If you enjoy solitaire, you can play at your own pace, whether it be a card game, a word search, or a crossword. The only competition is yourself, so you don't have to finish a game if you get tired, and the only person to beat is yourself--or the computer.
If you want to play with other people but hesitate--there is yet another great benefit to online play. At most sites, when you log on to a group game like spades or bridge, you can "sit" at tables and watch, picking up strategic points, chatting with others, or just giving yourself time to pick up the basics of the game.
If it's in the cards, chances are it's on the Web! And chances are high you can play it for free.
The largest game site I've found is www.zone.com, sponsored by Microsoft. It includes bridge, cribbage, backgammon, dominoes, plus about 100 others, including a flight simulator, slot machines, Scrabble, and a score of trivia games. If strategy and action games are your thing, the Zone has three different Star Wars--based games as well as the action games Axis and Allies, Star Trek, and Total Annihilation.
There are also racing games, like Motocross and Monster Truck Madness. For board game lovers, there's Monopoly, Risk, Clue, and Boggle, among others. And there are solitaire games aplenty--traditional Klondike, for example.
If none of those games tickle your fancy, try http://ea.netscape.com/games, you'll find classics including euchre, checkers, or chess, and new games such as EA Sports Triviatron and Pebble Beach Golf, as well as other versions of games already mentioned.
At http://games.yahoo.com you'll find many of the games above, as well as Chinese checkers, mahjong, and Literati, which is a form of Scrabble. Or try www.flipside.com, which has about 30 games, including online versions of TV game shows like "Family Feud", "Match Game", "To Tell the Truth", and "Name That Tune".
Some games require downloads onto your hard drive before play begins. While I've never had a problem, I worry about downloading, so I always check sites to see if I can play the same game online at another location.
Most of the games on the Web are free. Some, which offer cash prizes to winners, may charge a fee to play. Before you start, check out different versions of the same game at various sites, so you can go for the one that looks and feels the best. Also, be sure to compare prices before committing to pay for play.
Then play to win yourself a good time!
fRELATED ARTICLE: About those thinking problems.
About half of all people with MS will probably experience cognitive changes. These are usually subtle difficulties a slowed ability to think, reason, concentrate, or remember. A person may have difficulty finding the right words to say, or trouble remembering what to do during daily routines. One out of 10 people may have problems that severely interfere with everyday activities.
Game playing is excellent self-help for many reasons, but if you are troubled by cognitive changes in yourself or in a family member, discuss this with a qualified professional. A careful evaluation by a neuropsychologist, speech/language pathologist, or occupational therapist may determine the nature of the changes and the therapies and rehabilitation approaches that may help. Call your Society at 1-800-FIGHT-MS, for referrals or additional information.