Globalisation and the future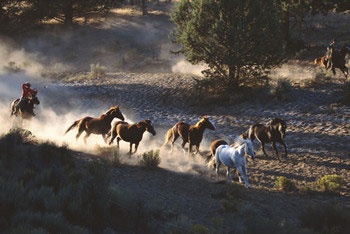 Much of the debate about the future of indigenous football codes such as Australian Rules and Gaelic football has centred on the possibility that in the future their popularity will be eroded by the increasing power of soccer. Several commentators have envisaged a future in which sports that operate in a global marketplace will 'crowd out' sports that have been traditionally popular in certain parts of the world. This article will examine these predictions critically, and will suggest several reasons why in the future, the range of sports that is played, watched, and followed with passion, is likely to continue to vary from nation to nation, and even from region to region. The article will argue that the success of any particular football code is most likely to be affected by the effectiveness of its own organisation and management, rather than whether or not there are 'global' competitors to it.
Keywords: Globalisation, Football codes, Economic restructuring of sports
1 Introduction
In almost every country around the world, some code of football is the major spectator sport. Kicking a ball is a basic human instinct, and for thousands of years societies in many parts of the world have played ball games. The major forms of football were all codified and developed in the second half of the nineteenth century: Association Football (soccer) and Rugby Union and League were invented in England and spread to other countries by migrants and businesspeople who had played them at British schools or universities. American Football, Australian Rules, and Gaelic Football are indigenous codes that remain the most popular spectator sport in their countries of origin but are not played at the elite level anyway else. Each code started out as a game that was intended to develop characteristics of courage and discipline and was a game played by gentlemen according to amateur principles. Each then went through a process of evolution, some developing into professional sports, funded by gate-money obtained from increasing crowds of predominantly working-class spectators.
The development of a sport reflects the nature of the society of which it is a part, and until the second half of the twentieth century much of the heritage of each of the football codes was created by people from city neighbourhoods, suburbs, and country towns in which there were not a lot of recreational things to do. Sports had to be watched in person and few, if any, places in the world offered a range of high-quality sport for people to play and watch. The introduction of television gave people more choice as to the types of sports that they could watch and when they could watch them. Towards the end of the twentieth century, further improvements in communications and the greater ease with which labour and capital could move around the globe created new opportunities for sports to grow in strength and popularity by tapping new sources of revenue from outside their traditional base or region of support. It soon became apparent that sports with the potential to operate in a global marketplace enjoyed several advantages over those played in one nation: they featured 'events' that attracted global interest and attracted new participants and fans because of television coverage, and they offered athletes at the highest levels the potential to earn very high incomes and to represent their country in international competition. While mass participation in some global sports, such as Formula One, the America's Cup, professional wrestling, and to a lesser extent tennis, is limited by the high cost of equipment and training, soccer has no equal as a sport that is easy and cheap to play.
In the early twenty-first century, soccer is booming, and several commentators have observed that its intrinsic advantages as a global sport will continue to attract increasing numbers of participants (especially schoolchildren and women) and higher levels of revenue and sponsorship. Based on current developments, some writers have extrapolated a long-term trend in which global football codes will 'crowd out' the indigenous codes played in the US, Australia, and Ireland. For example, the Australian historian Geoffrey Blainey (2003) predicts that:
Soccer will become more and more threatening. It has invaded even
Victorian school grounds to a degree that was unimaginable 20 years
ago. The World Cup in soccer, held every four years, is a global
spectacle. ... If Australia should ever reach the semi-finals or
final of the World Cup, that day will be costly for Australian
football. Our game will survive, it will still draw big crowds on
grand occasions, but it will less often make the headlines in
Melbourne, Perth, Adelaide, Darwin and Hobart. And its role in daily
life and in schools will decline.
John Cordner, in a history of the world's major football codes, predicts that "by the year 2050 Soccer and Rugby Union, the world's two great competitive football codes, [will] increasingly dominate the sports segment of the world's entertainment industry" (Cordner, 2002, p. 165). Cordner supports this conclusion with futurology that ranges from the fanciful (such as the formation of a global soccer league, which would include Manchester United having relocated to Japan and being renamed 'Tokyo United', with key matches played on neutral grounds on Pacific islands before computer-generated crowds to create atmosphere for television broadcasts) to the merely speculative (that an American Rugby Union league will marginalise the NFL). For Cordner, Australian Rules, Rugby League, Gaelic Football, and American Football will stagnate because of their failure to internationalise and because of increasingly powerful media support for soccer and Rugby Union.
Although soccer is often referred to as 'the world's game', it is followed passionately, by huge fan bases that follow well-established leagues, in only three continents: Europe, Latin America, and Africa. In an attempt to globalise the game, international soccer's governing body, FIFA, held its World Cups in the USA in 1994 and in Japan and South Korea in 2002. At the same time, the major soccer leagues of Europe have been transformed to create products for global consumption. Rupert Murdoch sees soccer as a battering ram to gain access for his pay-television network to emerging markets, and various corporate sponsors, advertising agencies, and politicians also have vested interests in seeing the game spread beyond its heartlands to Asia, North America, and Oceania. The marriage between soccer and the business world has made it seem "as though the dual powers of commerce and imagery had finally got together in a public takeover bid of the planet"