Replayable Debate on Game ViolenceByline: Robert MacMillan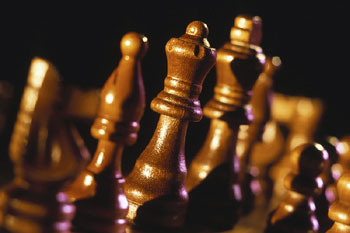 Nothing solidifies a case for or against a particular issue like a study. Fortunately, each side in the battle over video game violence has new research it can use to wallop the other.
The first study, released last week by a speech-communication professor at the University of Illinois at Urbana-Champaign, said "robust exposure to a highly violent video game" did not prompt players to project violent tendencies into real life.
The other, published Wednesday by the American Psychological Association, comes to the opposite conclusion. Here's what the Associated Press wrote:
"Research indicates exposure to violence in video games increases aggressive thoughts, aggressive behavior and angry feelings among youth, the association said in a statement issued Wednesday. In addition, the APA statement said, this exposure reduces helpful behavior and increases physiological arousal in children and adolescents. ... 'Showing violent acts without consequences teaches youth that violence is an effective means of resolving conflict. Whereas, seeing pain and suffering as a consequence can inhibit aggressive behavior,' psychologist Elizabeth Carll, co-chair of the APA Committee on Violence in Video Games and Interactive Media, said in a statement."
These latest throwdowns showed up a couple of weeks after one of the summer's hottest stories started to chill. The furor over "San Andreas," the most recent installment in the "Grand Theft Auto" series, concerned a sex scene surreptitiously inserted into the game. It also resurrected the perennial controversy surrounding violence in games.
It was about a decade ago that Sens. Joseph I. Lieberman (D-Conn.) and Herb Kohl (D-Wis.) started their annual holiday-time lineup of the "dirty dozen" -- the most violent video games -- as a way of warning parents what to keep their children from playing.
The intervening years have produced a widely used ratings system and more awareness of the fact that many games aren't produced with children in mind, though many retail outlets don't do enough to restrict kids from buying these popular titles.
As a result, the controversy rages on like a first-person shooter in "God mode," and every so often we get some empirical data that tells us that video games either are molding our children into Alex from "A Clockwork Orange" or transforming our culture without degrading it.
Dmitri Williams, lead author of the Urbana-Champaign study, said he believes it's possible that games could spur children toward violent behavior, but that is not his chief argument: "I'm not saying some games don't lead to aggression, but I am saying the data are not there yet," Williams said. "Until we have more long-term studies, I don't think we should make strong predictions about long-term effects, especially given this finding."
Williams and partner Marko Skoric of the Nanyang Technological University in Singapore observed people who played the online role-playing game "Asheron's Call 2" over an average total playing time of 56 hours in a month.
In the feedback section on a News.com article, a reader said the game didn't fit the bill for the study: "Role-playing games aren't associated with violence. They're a much different type of game than Grand Theft Auto. I'm not saying they would find a link in that one, but it seems like they're looking for a link between Dungeons and Dragons and armed robbery."
Williams admitted that in an article that ran on the Urbana-Champaign Web site: "The results of the new study, Williams said, support the contention of those who suggest that some violent games do not necessarily lead to increased real-world aggression. But he and Skoric concede that other types of games and contexts might have negative impacts. 'This game featured fantasy violence, while others featuring outer space or even everyday urban violence may yield different outcomes.' Williams and Skoric also concede that because their study didn't concentrate solely on younger teenagers, 'we cannot say that teenagers might not experience different effects.'"
It looks like we've arrived at an impasse. There is no getting around the fact that violent video games -- some high-art and some just high -- will continue to rack up impressive sales figures.
The resulting profits often will come from children and teenagers, some of whom lack the maturity to distinguish video violence from the real thing as well as the understanding that there may be a connection between the two. Meanwhile, opponents of video games containing raw material will get a chance to tie the industry to the whipping post at regular intervals for public amusement.
It sounds like a situation that everyone can live with.
The BBC last week ran a story on a video game set in a school that is attracting some unwelcome attention:"A computer game called Bully in which players apparently hurt other pupils ... has been condemned by anti-bullying campaigners. A screenshot from the game depicts one student kicking a classmate while another looks on. Liz Carnell, director of Bullying Online, said she was concerned younger viewers would access the game. ... Ms. Carnell said it was impossible to underestimate the effects of bullying, and that people suffered the effects well into adulthood. 'We are contacted by up to four children a day who are suicidal, and many many more who have suffered injuries and trauma.'"
The game was developed by none other than Rockstar, the same outfit that came up with "San Andreas." Rockstar told the BBC that the game is still a "work in progress." Either way, a spokesman for the company said, the game should be judged the same as "any other work of fiction."
"We take the problem of violence in school very seriously and support groups trying to address it," he said. "But we have different views on art and entertainment."
The Boston Globe featured a column in Wednesday's edition by John Halligan, the father of a child who was subjected to bullying on the Internet:
"My wife and I thought we knew the risks of Internet use and thought we had done all that we could to protect our 13-year-old son, Ryan Halligan. But we were unaware that the difficulties of Ryan's middle school life had extended into the summer, then into the evenings when school started up again. Two years ago, Ryan sat in the comfort of our Vermont home being humiliated online by peers from his school. Ryan discovered websites that promoted suicide as a solution for the pain he was feeling and met up with a peer online who encouraged his suicidal ideation. Ryan took his own life on Oct. 7, 2003."
Now vice president for the Vermont chapter of the American Foundation for Suicide Prevention, Halligan praised his state's passage of an anti-bullying law that encompasses online activity. He also lauded Massachusetts for its Safe Schools Initiative, set to go live on Aug. 30.
Speaking practically, he urged parents to get involved in their children's Internet use, and especially to learn the language of instant messaging (fluid as it is): "Did you know 'POS' means 'parent over shoulder'? Ask your child: Which programs do you use for instant messaging and chatting? What is your screen name? What is in your profile? Who is on your buddy list? Have you shared your password with a friend? Have you ever posted your picture online? Have you ever been cyber-bullied or cyber-bullied others?"
Nothing says "hip gamer" like "Centipede." This and other vintage games might not be stuffed with hidden cups of hot coffee and spinal-cord-severing mayhem, but they get more miles to the gallon than some of the sleeker games of recent years. USA Today reported:
"As developers tout 'next-gen' technologies, many enthusiasts are returning to the joy of a humbler joystick and decades-old games. Manufacturers have taken notice of the growing appetite for the simplicity, personality and instant gratification of such vintage fare as The Legend of Zelda. Many of these Donkey Kong devotees will head to the eighth annual Classic Gaming Expo this weekend in San Francisco for a nostalgic kick and a reminder of friends made thanks to positive experiences while partying with Princess Peach. 'If a game is fun, it's fun,' says Troy Gorda, 34, a corporate travel agent in Springfield, Ill. 'Some of the earliest games didn't have the graphics but certainly inspired your imagination.'"
And as we all know, a gamer's long night is a corporation's delight. The paper said that Atari is capitalizing on the trend with its Flashback Classic Game Console which comes stacked with 20 games from the '80s, including "Centipede," "Pong" and "Asteroids."